At DuoPro Plumbing, one of the many jobs we do is residential & commercial drain cleaning services throughout the entire Kansas City metro area. While there are multiple reasons why your drains would need a cleaning, there are only two times when you need to call; During an emergency and for a routine inspection and cleaning to prevent an emergency. If you are calling because you have a drain that is completely clogged or draining dangerously slowly, then you most certainly need a drain cleaning specialist that can respond quickly, has the manpower and tools necessary for the job and the experience needed to work efficiently and precisely to get the job done right. DuoPro Plumbing is that company! When one of your drains is clogged, most of the time, other drains in your home will quickly become effected as well, since they all work together to provide an intricate drainage system for your home. DuoPro Plumbing uses only the latest technology and up to date knowledge to clear out whatever is clogging your drain and will quickly return your home or business to flowing as you need it to!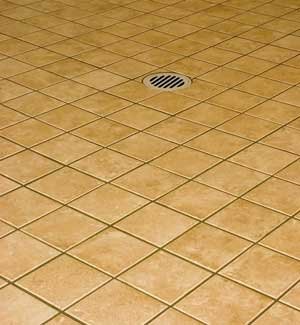 As you know your home has several different types of drains and while they all work in the same manner to swiftly rid your sinks, toilets and tubs from unwanted waste water, they are all different and can become clogged by different types of debris.
Video Drain Inspection is often incorporated to determine the potential sources of your drain problems, as well as locate these problem areas, letting your know exactly where repairs need to be made and even how deep the problem lies.
Your Main Sewer Line is the larger pipe that runs from your house out to either the city sewer line or to a septic tank. If your shower or tub is backing up and your toilets won't flush, more than likely you have a clogged main line. We have all the right drain cleaning equipment to get your main line flowing like it should.
Kitchen Drains must be able to not only take dirty water away from the sink but also bits of food, either that gets washed down the drain or that is chopped up by your garbage disposal. While this is what your kitchen sink is designed to do, it can also cause clogs especially when grease or large pieces of food are washed down the drain.
Bathroom Sinks & Showers allow us to wash our hands and faces and brush our teeth without much thought to where all that water goes. While bathroom drains are designed to wash away dirty soap and water and toothpaste, these things mixed with hair and dirt can lead to unwanted clogs in the bathroom sinks and showers of your home.
Toilets are not only clogged by the normal usage of them, but also from large amounts of toilet paper, cotton swabs and facial tissues that may get stuck in the toilet drains. While a toilet plunger can sometimes work, many toilet clogs are in need of professional help.
Your home or business may have several Floor Drains that are placed in areas where large amounts of water may need to be rushed away before damage is caused. Floor drains are most commonly found in bathrooms, laundry rooms, patios and garages. Because they are located on the floor, they are easily clogged with dirt, leaves, small sticks and anything that accidently gets dropped in or near them. If these drains are clogged, they will not be able to work effectively and could result in damage to your home from large amounts of standing water.
Restaurant Drain Cleaning: Commercial kitchens are subject to a multitude of grease and food debris that clog kitchen drains. Clear kitchen drains are also required for passing health inspections.
Hotel Drain Cleaning: From toilets and sinks to kitchen drains, we'll clear your hotel plumbing system in no time!
Residential & Commercial Drain Cleaning
Camera and Video Inspection
Kitchen Drains, Sinks, Tubs, Showers, and Toilets
Floor Drains
Main Water Lines
Sewer Lines
Dishwashers and Disposals
Downspout Drains
Catch Basin Cleaning and Replacement
Pool Drains
Emergency Service Available
At DuoPro Plumbing we are fully equipped and able to handle any drain you need cleaned, whether it is due to an emergency clog or as a routine cleaning to avoid emergencies. Do you have a drain or sewer that require preventive maintenance? Duopro Plumbing can provide you with a competitive rate to clean that problem drain on scheduled intervals, avoiding the mess and stress that comes with a drain or sewer back up.
When you need your drains cleaned in the Kansas City metro area, call DuoPro Plumbing first at 816-650-8089